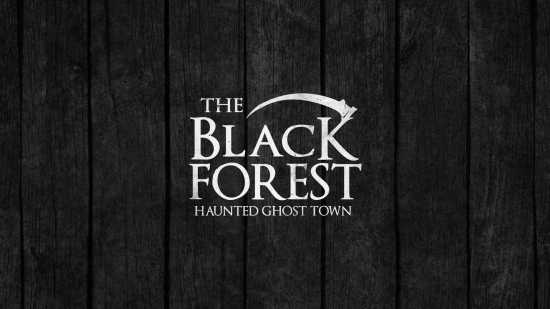 Past:

Black Forest Haunted Ghost Town
Black Forest Villages
Visit Cape Girardeau's PREMIER halloween attraction for our twenty second year of fear. With new areas, effects, and scares added around every corner, this is our best year yet.
---
At Black Forest, we take the haunted house idea to a new level. First, you take a tour through our 25 minute walk through attraction with a grim reaper straight from the grave. You encounter everything from a haunted mansion to a evil butcher shop and even a pitch black labyrinth of doors and an outdoor maze. Then, come back to the fire and have a cup of hot apple cider while sharing your ghost stories or have a chance to relax with your friends and family.
It's a family friendly event, but can be too intense for some kids or young teenagers. Kids ages 10 and under must have an adult with them through the attraction.
---
Admission
-- Adults $10
-- Kids (10 and Under) $7
---
Dates
-- October 5, 6, 12, 13, 19, 20, 26, 27 from 7:00-10:30pm.
---
Check us out on Facebook for more information.
https://www.facebook.com/BlackForestHaunt/
---
Past Dates & Times
Friday, Oct 5, 2018, 7:00 pm - 10:30 pm
Saturday, Oct 6, 2018, 7:00 pm - 10:30 pm
Friday, Oct 12, 2018, 7:00 pm - 10:30 pm
Saturday, Oct 13, 2018, 7:00 pm - 10:30 pm
Friday, Oct 19, 2018, 7:00 pm - 10:30 pm
Saturday, Oct 20, 2018, 7:00 pm - 10:30 pm
Thursday, Oct 25, 2018, 7:00 pm - 10:30 pm
Friday, Oct 26, 2018, 7:00 pm - 10:30 pm
Saturday, Oct 27, 2018, 7:00 pm - 10:30 pm
Sunday, Oct 28, 2018, 7:00 pm - 10:30 pm

Map
Black Forest Villages
2728 County Rd. 638, Cape Girardeau, MO