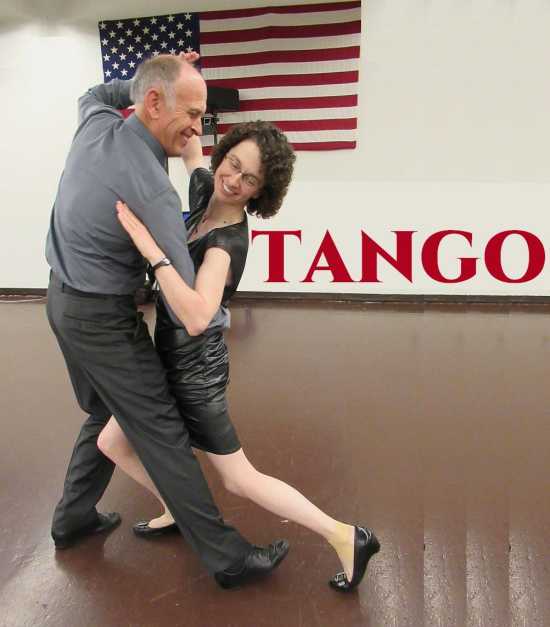 Past:

Tango Dance with Lesson!
Cape Ballroom at American Legion
What do "Sweet Dreams" by The Eurythmics, "(I Can't Get No) Satisfaction" by The Rolling Stones, and "Bad Romance" by Lady Gaga all have in common? You can dance Tango to them!
Join us this Friday, February 21, at 7:30pm, for an American Tango lesson and dance. Don't be scared off by the sensual Argentine Tangos you've seen in the movies. American Tango is a more structured and open-hold dance, that you can feel comfortable dancing in front of your parents or your kids. Dramatic, yet fun, dancing the American Tango should be on your bucket list!
Admission: $5 per person, at the door, cash only. No partner or experience required. There will be plenty of opportunities to dance, with a mixer and line dances. Enjoy a friendly and relaxed atmosphere, with instruction at beginner and intermediate levels. Attire can be casual or formal, whatever you prefer. Doors open at 7:15 p.m. Admission includes the lesson and dance. Free snacks, water, and soft drinks available. No smoking, no alcohol.
Basic Steps Lesson from 7:30 to 8:30 pm (1 hour).
Intermediate Steps Lesson from 7:45 to 8:30 pm (45 minutes).
Dance from 8:30 to 10:30 pm with Tango, Waltz, Swing, Cha Cha, Salsa, and other styles of music.
Held in the American Legion Hall, 2731 Thomas Dr., Cape Girardeau, MO 63701. For more information, contact Dan at (480) 857-7286 or dan@capeballroom.com.
Past Dates & Times
Friday, February 21, 2020, 7:30 pm - 10:30 pm

Map
Cape Ballroom at American Legion
2731 Thomas Drive, Cape Girardeau, MO 63701