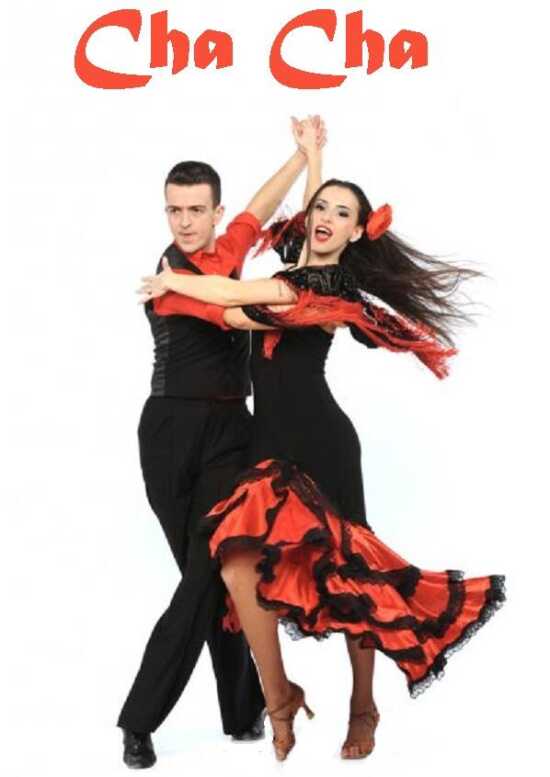 Past:

Learn and enjoy the fun and exciting Cha Cha!
Cape Ballroom at American Legion
The hot Latin Cha Cha Cha will brighten your life.
Join us this Friday, July 23rd, from 7:00 p.m. to 9:00 p.m. at Cape Ballroom!
The dance begins at 7:00 p.m. sharp, with a 30-minute lesson in the Cha Cha Cha.
Cha Cha Cha or Cha Cha is a lively dance that developed in Cuba in the 1950's. Cha Cha Cha dance remains one of the most famous of Latin dances performed in social halls and competitions across the world. The Cha Cha dance is renowned as a fun, flirtatious, lively and energetic dance and it is a preference for both professional and non-professional dancers.
The lesson will be followed by dancing to many styles of music, from until 9:00pm. Electric Slide and Cupid Shuffle line dances included. No mixer.
Just $5/person at the door.
Dance Partners/Couples Only.
No smoking. No alcohol. Water available. Bring your own snacks and non-alcoholic drinks.
Cape Ballroom Friday Night Dances are held at the American Legion Hall, 2731 Thomas Drive, Cape Girardeau, MO 63701.
Questions? Facebook message, text/call (480) 857-7286, or email dan@capeballroom.com.
Past Dates & Times
Friday, July 23, 2021, 7:00 pm - 9:00 pm

Map
Cape Ballroom at American Legion
2731 Thomas Drive, Cape Girardeau, MO