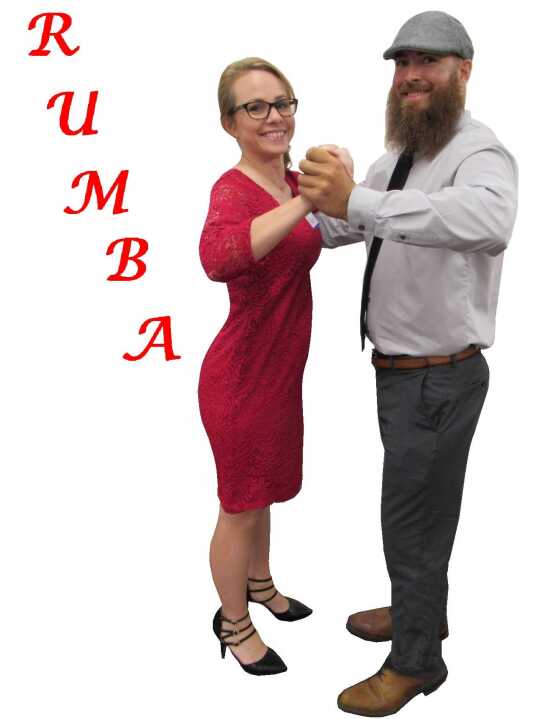 Past:

Dance with Latin Rumba Lesson
Cape Ballroom at American Legion
Let's Rumba! with Cape Ballroom.
Learn the romantic Rumba!
Join us this Friday, July 30th, from 7:00 p.m. to 9:00 p.m. at Cape Ballroom!
The dance begins at 7:00 p.m. sharp, with a 30-minute lesson in the Latin Rumba.
Rumba is a ballroom dance of Cuban origin in ⁴/₄ time with a basic pattern of step-close-step-close, and marked by a delayed transfer of weight and pronounced hip movements. Today rumba is a fun, sassy Latin-style of ballroom dance that fits nicely with most modern types of music.
The lesson will be followed by dancing to many styles of music, from until
9:00pm. Electric Slide and Cupid Shuffle line dances included. No mixer.
Just $5/person at the door.
Dance Partners/Couples Only.
No smoking. No alcohol. Water available. Bring your own snacks and non-alcoholic drinks.
Cape Ballroom Friday Night Dances are held at the American Legion Hall, 2731 Thomas Drive, Cape Girardeau, MO 63701.
Questions? Facebook message, text/call (480) 857-7286, or email dan@capeballroom.com.
Past Dates & Times
Friday, July 30, 2021, 7:00 pm - 9:00 pm

Map
Cape Ballroom at American Legion
2731 Thomas Drive, Cape Girardeau, MO