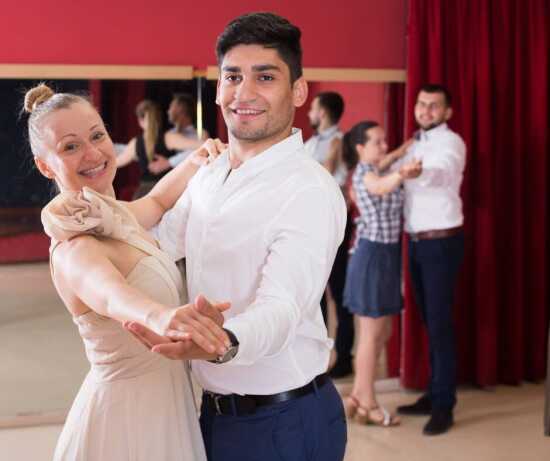 Past:

Dance with Foxtrot Lesson!
Cape Ballroom at American Legion
Come to Cape Ballroom this Friday, October 1, from 7:00 p.m. to 9:00 p.m. and learn the Fun Foxtrot!
The dance begins at 7:00 p.m. sharp, with a 30-minute lesson in the Foxtrot.
The Foxtrot is a smooth, progressive dance characterized by flowing movements across the dance floor. The American Social Style of Foxtrot is particularly well suited to dancing in a crowded room, by partners who may or may not know each other well, and who may or may not have had much formal training in dance. While Foxtrot is often danced to big band music, it has a similar beat to the Progressive Country Two Step, making it useful for many dance locations.
The lesson will be followed by dancing to many styles of music, until 9:00pm. Electric Slide and Cupid Shuffle line dances included. No mixer.
Just $5/person at the door.
Dance Partners/Couples Only.
No smoking. No alcohol. Water available. Bring your own snacks and non-alcoholic drinks.
Cape Ballroom Friday Night Dances are held at the American Legion Hall, 2731 Thomas Drive, Cape Girardeau, MO 63701.
Questions? Facebook message/text/call Dan (480) 857-7286, or email dan@capeballroom.com.
Past Dates & Times
Friday, October 1, 2021, 7:00 pm - 9:00 pm

Map
Cape Ballroom at American Legion
2731 Thomas Drive, Cape Girardeau, MO 63701