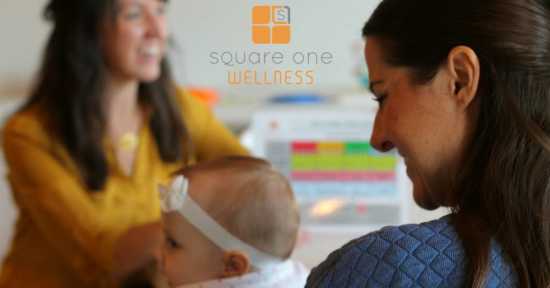 Baby's First Food Workshop
Saturday, December 10, 2022, 10:00 am - 11:30 am
James Allen Companies
Baby's First Foods Workshop will help you begin the journey of teaching your child to eat and enjoy whole foods. Designed for parents and babies 24 weeks or older who are looking to complement their infant's current diet of breast milk or formula to include real, whole, nutritious and delicious food (when developmentally ready).
This workshop combines concepts of the Baby Led Weaning method with sound nutrition information from the Academy of Nutrition and Dietetics and encourages self-feeding from square one. Taught by a registered dietitian, this small-group, hands-on class provides babies with the opportunity to eat "real food" for the first time in a safe and friendly environment!
All materials supplied. Just come with a well-rested, clean and recently bottle- or breast-fed baby!
At the First Food Workshop, you will learn:
How to skip purees and "baby food" and introduce solids
How to prepare foods using the BLW approach
How to adjust your daily routine to include mealtimes
How to safely introduce new foods
How to understand the unique nutritional needs of your baby
How to strategize and plan healthy mealtimes at home and out
Your role as a parent in helping a child learn to eat
How to identify gagging verses choking
What tools to use to make mealtime fun and stress-free
How to plan, cook and safely serve table food to your baby
Food ideas to start and continue to encourage the development of fine motor and eating skills
Education provided in a relaxed atmosphere where you:
Feel comfortable asking questions
Feel confident in feeding your baby
Can share experiences with other new parents
Discover a variety of tools to help you get started
Leave with confidence that your baby will learn to eat and enjoy mealtimes
Cost: $40
https://firstfoodworkshop.eventbrite.com
Questions? Contact Square One Wellness, LLC https://www.facebook.com/squareonewellnessllc/
Map
James Allen Companies
2530 Marsha Kay Drive. Cape Girardeau, MO 63701