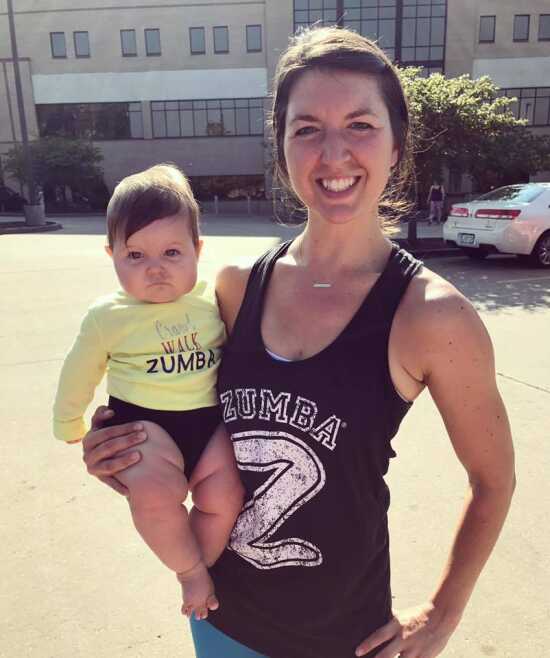 Past:

All-levels Zumba
Cape First Church Kids Korner
Join Zumba Ellen Gipson for an all-levels Zumba class! Ditch the workout and join the most fun dance party around! All fitness levels are welcome, and laughing is encouraged!
The class is open to the community for a $3 cash only fee. Restrooms and water access is available.
Entrance: Cape First Church Kids Korner.
Class time: Tuesday nights 6:15 - 7 p.m.
Ages: Anyone 18yr+ Children ages 12-16 may participate if accompanied by an adult.
Children 5 years and older may come and sit quietly during class. No childcare provided.
Past Dates & Times
Tuesday, Mar 6, 2018, 6:00 pm - 7:00 pm
Tuesday, Mar 13, 2018, 6:00 pm - 7:00 pm
Tuesday, Mar 27, 2018, 6:00 pm - 7:00 pm
Tuesday, Apr 3, 2018, 6:00 pm - 7:00 pm
Tuesday, Apr 10, 2018, 6:00 pm - 7:00 pm
Tuesday, Apr 17, 2018, 6:00 pm - 7:00 pm
Tuesday, Apr 24, 2018, 6:00 pm - 7:00 pm
Tuesday, May 1, 2018, 6:00 pm - 7:00 pm
Tuesday, May 8, 2018, 6:00 pm - 7:00 pm
Tuesday, May 15, 2018, 6:00 pm - 7:00 pm
Tuesday, May 22, 2018, 6:00 pm - 7:00 pm
Tuesday, May 29, 2018, 6:00 pm - 7:00 pm

Map
Cape First Church Kids Korner
254 S Silver Springs Rd, Cape Girardeau, MO 63703