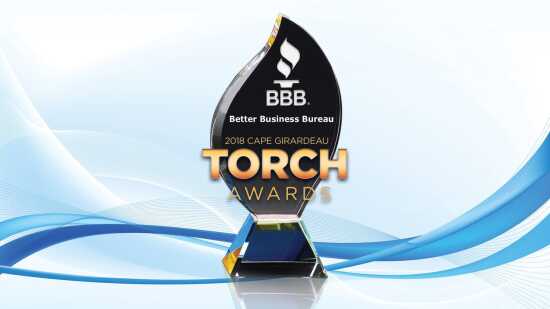 Past:

TORCH Awards
Drury Plaza Hotel Cape Girardeau Conference Center
BBB TORCH Awards recognize companies and charities that are committed to exceptional standards for ethical business practices and service to their customers, employees, suppliers, and communities.
We look for businesses and nonprofits that others will want to emulate.
TORCH Award winners must show creativity in their ability to manage customer expectations, provide excellent customer service and resolve disputes. They must demonstrate the ways they inspire their workforce to adopt and communicate their ethics and further their mission. They must embody truth in advertising and help foster ethics within their industry and community.
Past Dates & Times
Thursday, Oct 11, 2018, 5:00 pm - 7:30 pm

Map
Drury Plaza Hotel Cape Girardeau Conference Center
3351 Percy Dr., Cape Girardeau, MO