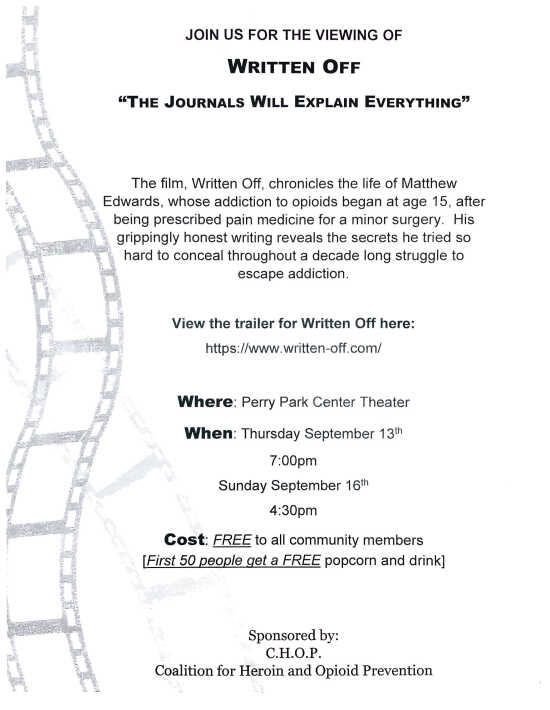 Past:

Written Off: The journals will explain everything
Perry Park Center Theater
The film, Written Off, chronicles the life of Matthew Edwards, whose addiction to opioids began at age 15, after being prescribed pain medicine for a minor surgery. His grippingly honest writing reveals the secrets he tried so hard to conceal throughout a decade long struggle to escape addiction.
View the trailer for Written Off here:
Where: Perry Park Center Theater
When: Thursday September 13th
7:00-8:30 p.m.
Sunday September 16th
4:30-6:00 p.m.
Cost: FREE to all community members
[First 50 people get a FREE popcorn and drink]
Sponsored by:
C.H.O.P.
Coalition for Heroin and Opioid Prevention
Contact
Past Dates & Times
Thursday, September 13, 2018, 7:00 pm - 8:30 pm
Sunday, September 16, 2018, 4:30 pm - 6:00 pm

Map
Perry Park Center Theater
800 City Park Dr., Perryville, MO 63775