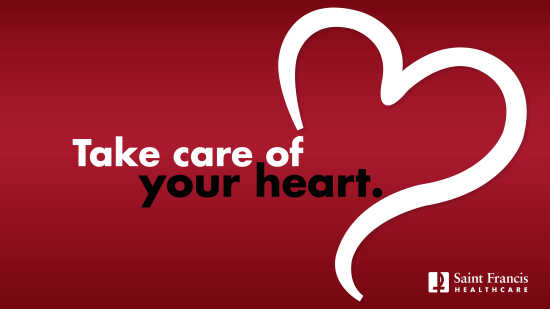 Past:

FREE Heart & Health Screenings
Fitness Plus
February is Heart Month!
During the month of February, heart health screenings will be held every Wednesday in the Saint Francis Health and Wellness Center Conference Room (Entrance 8), for FREE!
Space is limited. Schedule your appointment by calling 573-331-3996.
For accurate results, a 10-12 fast is required. While fasting, drink plenty of plain water and continue taking prescription medications (with water only).
Past Dates & Times
Wednesday, February 6, 2019, 7:00 am - 10:00 am
Wednesday, February 13, 2019, 7:00 am - 10:00 am
Wednesday, February 20, 2019, 7:00 am - 10:00 am
Wednesday, February 27, 2019, 7:00 am - 10:00 am

Map
Fitness Plus
150 S Mt Auburn Rd, Cape Girardeau, MO 63703