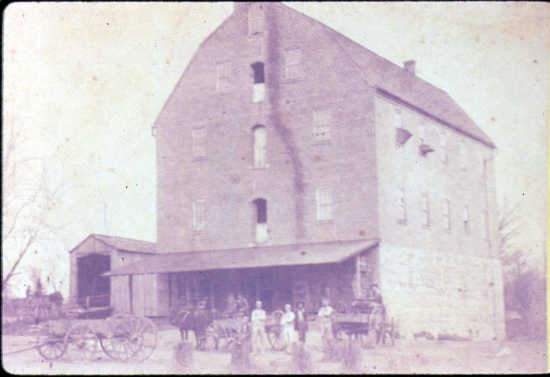 Past:

All Hallow's Eve
Bollinger Mill State Historic Site
Come out to the historic site for the first annual All Hallow's Eve event. All four floors of the mill will be open for free, self-guided tours from 10 a.m. until 4 p.m.
At 4 p.m., there will be programming about Victorian mourning and funeral customs. During this program, there will be mourning clothing and jewelry on display. Participants can learn about misunderstood aspects of mourning, such as the weeping veil and post-mortem photography.
Following the mourning program, there will be a special cemetery program. During this program, participants can learn about the history and science behind "witching" and its role in locating unmarked graves. Participants can also learn about cemetery symbolism and the types of trees and shrubbery often found in historic cemeteries.
There will be Halloween storytelling taking place in the day-use area at 6 p.m. Marilyn Kinsella will return to tell more spooky stories around the bonfire. Please bring a lawn chair for seating.
Immediately following the storytelling, there will be a very special, night time tour of the mill. This is a free tour.
Straight Line Swine BBQ and Nancy's Fancy Kettle Corn will be at the site during the afternoon and evening selling BBQ, kettle corn, fudge, roasted nuts and beverages.
Past Dates & Times
Saturday, October 19, 2019, 4:00 pm - 8:00 pm

Map
Bollinger Mill State Historic Site
113 Bollinger Mill Rd, Burfordville, MO 63739