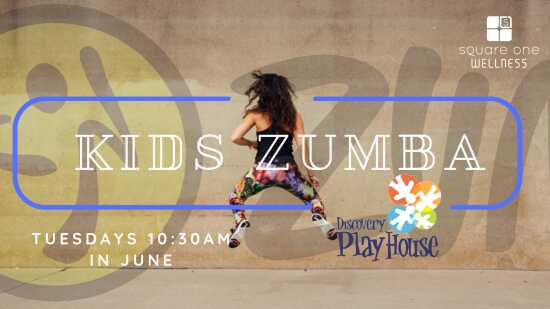 Kids Zumba Dance Class
Tuesday, June 28, 2022, 10:30 am - 11:30 am
Discovery Playhouse
Special Zumba Summer Series starts on TUESDAYS in June! Class fee is $5 for non-members and $3 for Discovery Playhouse members, PLUS parents are FREE and your class fee gets you inside the museum for all day play!
Just pay for the class when you check in and we'll meet upstairs at the theatre stage on every Tuesday in June!
Everyone is welcome to attend so TELL YOUR FRIENDS! 😃
In this special kids class we will do simple choreography to some of your kids favorite songs as well as authentic Latin-inspired hits created by Zumba. All ages can participate, but those between 2-10 years will enjoy it the most (plus parents of all ages!) Fitness should be a family activity.
Children should wear comfortable, good-fitting tennis shoes and expect to laugh and sweat! Bring water and a towel if needed.
We will meet upstairs in by Theater Stage and class will last about 35 minutes. Restrooms and water fountains will be accessible.
Follow my page Zumba Ellen for more community class times with me! Zumba really is the most fun workout you'll ever do. Nobody cares if you don't know how to dance, if you're off beat the whole time, or you have to rest in between songs. Zumba is for you! A time to experience something new, a time to laugh at yourself, a time to bond with friends, and time to put your physical and mental health FIRST! Everyone is welcome!
Map
Discovery Playhouse
502 Broadway Cape Girardeau, MO 63701