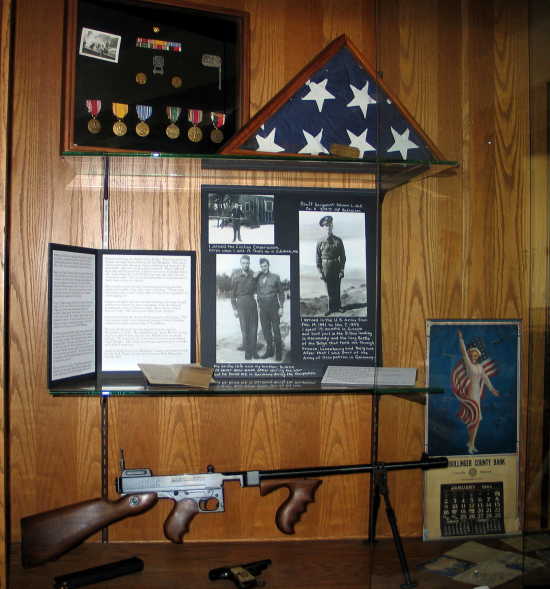 Past:

Fall Festival at Bollinger County Museum of Natural History
Bollinger County Museum of Natural History
Get a sneak peek at our new World War II exhibit. Enjoy fossils, life size dinosaurs, Native American artifacts, Civil War, and other natural history and historical exhibits.
Special Saturday & Sunday activities include: World War II era games, pick a dinoduck and win a prize, and a scavenger hunt.
Take home a piece of hardtack. The first 50 families to visit the museum get free Trail of Tears bean seeds.
Enjoy these adventures and more at the Bollinger County Museum of Natural History during Fall Festival weekend October 3-6, 2019.
The museum will be open Thursday, October 3, Friday, October 4, and Sunday, October 6 from 12:00 PM - 4:30 PM.
The museum will be open extended hours on Saturday, October 5 from 10:00 AM to 4:30 PM.
Museum Admission: Adults $5 and 17 years and under $2
For more information call 573-238-1174 or email bcmnh@sbcglobal.net
Past Dates & Times
Thursday, October 3, 2019, Noon - 4:30 pm
Friday, October 4, 2019, Noon - 4:30 pm
Saturday, October 5, 2019, 10:00 am - 4:30 pm
Sunday, October 6, 2019, Noon - 4:30 pm

Map
Bollinger County Museum of Natural History
209 Mayfield Dr., Marble Hill, MO