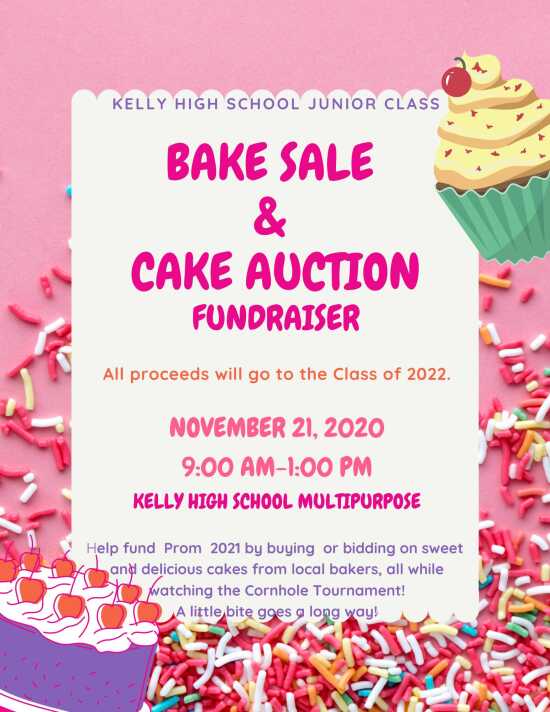 Past:

Bake Sale and Cake Auction KHS
Kelly High School
Kelly High School Class of 2022 is hosting a bake sale and cake auction on Saturday, Nov. 7 starting at 9 a.m. while hosting the Cornhole Tournament. Stop by and support the fundraiser! Every BITE helps!
Past Dates & Times
Saturday, November 21, 2020, 9:00 am - 1:00 pm

Map
Kelly High School
4035 State Highway 77, Benton, Mo.