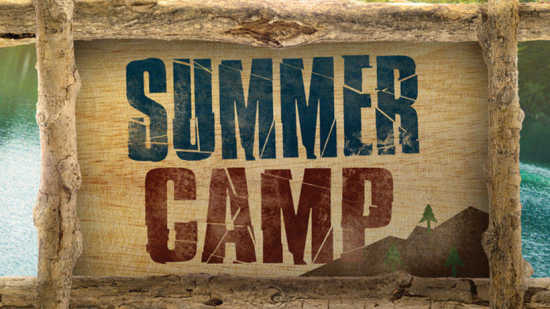 Past:

Summer Camp - Jr Zookeeper & Safari Adventures
Lazy L Safari Park
The following Summer Camps are being offered at Lazy L Safari Park thru the Lazy L Safari Park Educational Program.
SUMMER CAMPS 2017:
JUNIOR ZOOKEEPER (ages 9-14)
Take a Walk on the Wild Side and explore a career as a zookeeper! Our Junior Zookeeper Program is designed to introduce you to basic zookeeping including how to feed, clean, and care for animals. Enroll in our hands-on educational, fun-filled course where you will learn about animals from Antelope to Zebras! You will also learn about animal behavior, habitats, veterinary care, conservation and more – everything you need to know to become a zookeeper. On the last day of class, parents and families are invited to attend the Junior Zookeeper Certification ceremony for the new Junior Zookeepers. Graduates of the Junior Zookeeper Program at Lazy L Safari Park are eligible to become Junior Volunteers at the Zoo at Lazy L Safari Park.
Dates: Monday – Friday, June 12-16, 2017
Time: 9 a.m. – noon
Age: 9-14 yrs
Fee: $95.00
Minimum: 10 Maximum: 20
SAFARI ADVENTURES (ages 5-8)
Let's go on safari to the zoo! You will learn fun facts about animals from Alligators to Zebras! This safari adventure includes animal related activities, craft projects, games, and an animal visitor everyday. Come explore the zoo and Take a Walk on the Wild Side!
Dates: Monday – Friday, June 19-23, 2017
Time: 10 a.m. – noon
Age: 5-8 yrs
Fee: $75.00
Minimum: 10 Maximum: 20
To register - Download the Camp Registration Forms on our website at www.lazylsafari.com/camps_classes_workshops.html. Please mail in the completed registration form, health record, and liability/photo release with payment in full for camp selected. A confirmation letter will be mailed out upon receiving your registration paperwork and payment. All registration forms required and the camp fee must be paid in FULL before camp slot is held for your child.
Enrollment is on a first enrolled basis. There is a limited number of camp slots available. We refuse the right to cancel the camps if camps do not meet the minimum enrollment requirement. Any questions, please call zoo office at (573) 243-7862.
Mail completed registration forms and fee to Lazy L Safari Park, 2763 County Road 618, Cape Girardeau, MO 63701
Note:
Parents should arrange for students to be dropped off and picked up at Lazy L Safari Park each day. For children with allergies, please note that students will interact with animals throughout the week.
All sessions will be held at the Lazy L Safari Park. If you have any questions concerning the above classes, please contact us.
Past Dates & Times
Monday, Jun 12, 2017, 9:00 am - Noon
Tuesday, Jun 13, 2017, 9:00 am - Noon
Wednesday, Jun 14, 2017, 9:00 am - Noon
Thursday, Jun 15, 2017, 9:00 am - Noon
Friday, Jun 16, 2017, 9:00 am - Noon
Monday, Jun 19, 2017, 9:00 am - Noon
Tuesday, Jun 20, 2017, 9:00 am - Noon
Wednesday, Jun 21, 2017, 9:00 am - Noon
Thursday, Jun 22, 2017, 9:00 am - Noon
Friday, Jun 23, 2017, 9:00 am - Noon

Map
Lazy L Safari Park
2763 County Rd. 618, Cape Girardeau, MO