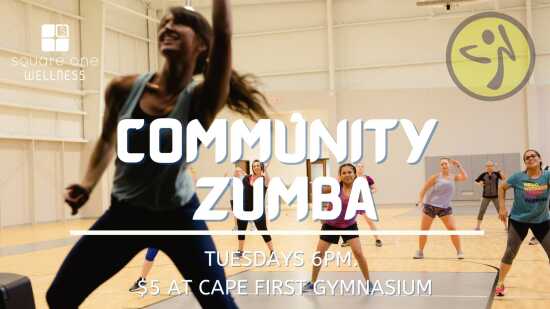 Community Zumba Workout
Tuesday, October 3, 2023, 6:00 pm - 7:00 pm
Discover Life Church Gymnasium
Every Tuesday night 6 p.m. - 7 p.m.
Zumba really is the most fun workout you'll ever do. Nobody cares if you don't know how to dance, if you're off beat the whole time, or you have to rest in between songs. Zumba is for you! A time to experience something new, a time to laugh at yourself, a time to bond with friends, and time to put your physical and mental health FIRST!
Class is located in the gymnasium which features two full basketball courts in length, leaving ample room for participants to maintain a safe distance throughout class. Please do not attend class if you have been experiencing any flu-like/COVID symptoms. Thank you!
Do as little or as much as you can, just do something!!! You deserve it!!
Tuesday nights 6 - 7 p.m.
$5 drop in rate or purchase a 10 class pass for $30
Cash, check or Venmo.
Bring water/towel.
Bathrooms available.
Childcare available for children 0-12 years old at $2/child. Children 10-16 yr are welcome to participate with parents permission for $1.
I am so appreciative to Cape First Church for providing a building for our classes. Please be respectful of their facility and religious beliefs. We conclude every workout with heart of thankfulness and a short Christian prayer.
Dates & Times
Tuesday, October 3, 2023, 6:00 pm - 7:00 pm
Tuesday, October 10, 2023, 6:00 pm - 7:00 pm
Tuesday, October 17, 2023, 6:00 pm - 7:00 pm
Tuesday, October 24, 2023, 6:00 pm - 7:00 pm
Tuesday, October 31, 2023, 6:00 pm - 7:00 pm
Tuesday, November 7, 2023, 6:00 pm - 7:00 pm
Tuesday, November 14, 2023, 6:00 pm - 7:00 pm
Tuesday, November 21, 2023, 6:00 pm - 7:00 pm
Tuesday, November 28, 2023, 6:00 pm - 7:00 pm
Tuesday, December 5, 2023, 6:00 pm - 7:00 pm
Tuesday, December 12, 2023, 6:00 pm - 7:00 pm
Tuesday, December 19, 2023, 6:00 pm - 7:00 pm

Map
Discover Life Church Gymnasium
254 S Silver Springs Rd, Cape Girardeau, MO 63703