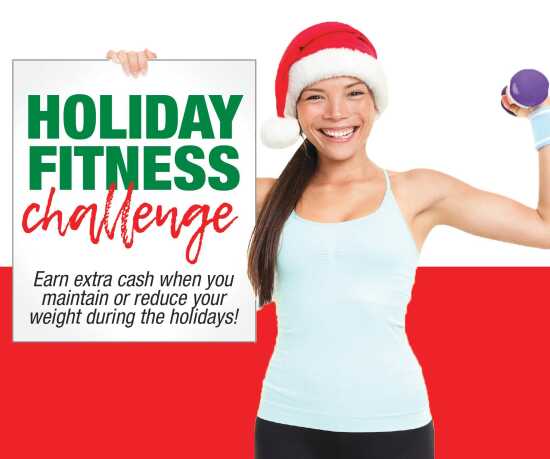 Past:

Holiday Challenge: Maintain, Don't Gain!
Osage Centre
Join the Challenge!
Earn money for taking care of your health.
Maintain your weight over the Holidays with this fun challenge.
The average person gains 6 lbs over the holiday season alone... don't let this be you this season!
Weigh in at the Osage Centre before Thanksgiving
Put $5 in the pot
Maintain your weight by Jan 2nd and your a winner!
All the money is split between the winners!
Receive weekly e-mails and recipes to keep you going!
Past Dates & Times
Monday, November 12, 2018 (all day)
Tuesday, November 13, 2018 (all day)
Wednesday, November 14, 2018 (all day)
Thursday, November 15, 2018 (all day)
Friday, November 16, 2018 (all day)
Saturday, November 17, 2018 (all day)
Sunday, November 18, 2018 (all day)
Monday, November 19, 2018 (all day)
Tuesday, November 20, 2018 (all day)
Wednesday, November 21, 2018 (all day)

Map
Osage Centre
1625 N. Kingshighway St., Cape Girardeau, MO