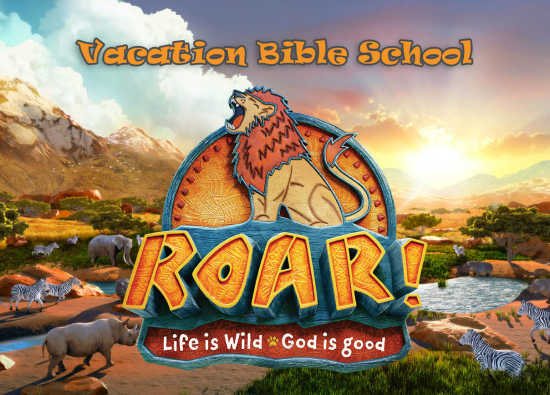 Past:

Vacation Bible School
Cape Bible Chapel
Roar Vacation Bible School is an epic African adventure engaging the whole herd. At Roar, kids explore God's goodness and celebrate a ferocious faith. Each day at VBS, kids experience skits, games, videos, crafts and songs to help reinforce Bible Points in a fun and memorable way.
VBS will meet from 8:45 - 11:45 a.m. each day. It is free and open to all children ages 4-12.
Register online at https://capebiblechapel.org/events or call 573-334-5948 for more information.
Past Dates & Times
Monday, June 24, 2019, 8:30 am - 11:30 am
Tuesday, June 25, 2019, 8:30 am - 11:30 am
Wednesday, June 26, 2019, 8:30 am - 11:30 am
Thursday, June 27, 2019, 8:30 am - 11:30 am
Friday, June 28, 2019, 8:30 am - 11:30 am

Map
Cape Bible Chapel
2911 Kage Road, Cape Girardeau, MO