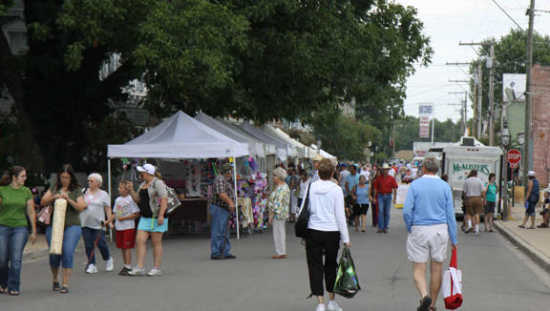 Past:

Jour de Fete Celebration in Ste. Genevieve 2021
Historic Downtown Ste. Genevieve
Ste. Genevieve has been welcoming travelers, traders and artists for more than 275 years. You can join in the fun and shop for treasures at the annual Jour de Fete arts and crafts festival.
With over 200 arts and crafts booths, plus hands-on exhibits and special attractions, Ste. Genevieve's annual Jour de Fete celebration has been described as one of "the premier arts and crafts fair in the Midwest" and a weekend you don't want to miss.
As the first European settlement in Missouri, the French Colonial setting of Ste. Genevieve provides a perfect setting for this annual event.
Contact
Phone: 615-289-4828 craft vender or 573-883-6405 food vender
Past Dates & Times
Saturday, August 14, 2021, 10:00 am - 6:00 pm
Sunday, August 15, 2021, 9:00 am - 4:00 pm

Map
Historic Downtown Ste. Genevieve
N Main St, Ste. Genevieve, MO