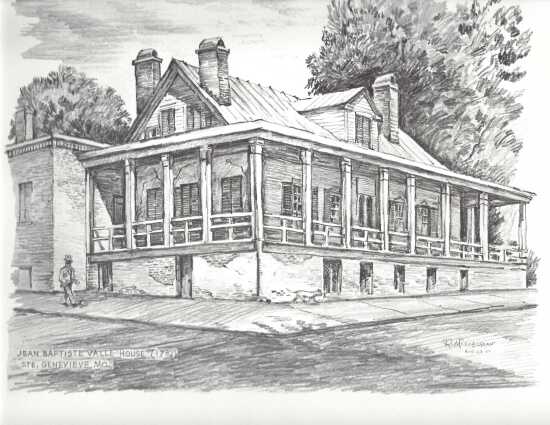 Past:

The Ste. Genevieve History Conference
DuBourg Centre
The Foundation for Restoration of Ste. Genevieve hosts an annual history conference at which presentations are made on the history of Ste. Genevieve and the surrounding area.
Presentations include a variety of subjects from pre-European settlement, the French colonial period, as well as the 19th and 20th centuries.
Conference starts with a continental breakfast and lunch is provided.
A reception for conference attendees will be held on Friday, September 20, from 5:00 - 7:00 pm.
Location for the tour to be determined.
Past Dates & Times
Friday, September 20, 2019, 5:00 pm - 7:00 pm
Saturday, September 21, 2019, 8:00 am - 4:30 pm
Sunday, September 22, 2019 (time TBA)

Map
DuBourg Centre
305 Merchant St., Ste. Genevieve, MO