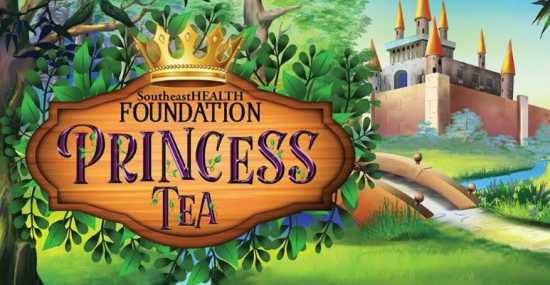 Past:

7th Annual SoutheastHEALTH Foundation Princess Tea
Osage Centre
Your little prince or princess will love this enchanting event that benefits our youngest subjects throughout the kingdom!
Two Tea Times Offered: 10 a.m. & 2 p.m
Guests will dine on tasty treats and sip lemonade fit for a queen – with very special appearances by Cinderella and all of her favorite princess pals, including some who will leave you "Frozen" with delight!
Proceeds will benefit Southeast's Pediatrics & OB and Neonatal Intensive Care Unit.
Reservations:
$30 for an individual / $300 for a "royal table" of eight
$350 for Princess-Themed Royal Table of Eight
Reservations can be made online at SEhealth.org/PrincessTea
or contact the SoutheastHEALTH Fouundation, (573) 519-4920,
1849 Broadway, in Cape Girardeau.
For more information, visit SEhealth.org/PrincessTea or call (573) 519-4920.
Past Dates & Times
Saturday, April 13, 2019, 2:00 pm

Map
Osage Centre
1625 N. Kingshighway St., Cape Girardeau, MO