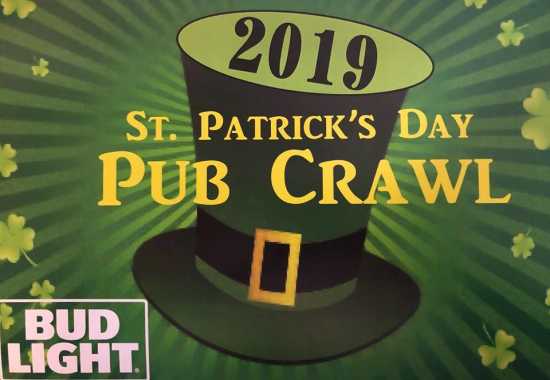 Past:

31st Annual Downtown Cape Girardeau Pub Crawl
The Library
St. Patrick's day is just around the corner which means it's time for the 31st annual Downtown Cape Girardeau Pub Crawl!
11 Bars will be participating on Saturday March 16th: The Library, 21 Taps, Shakers, Minglewood, Pour House, Rude Dog, Ragsdales, Port Cape, Coin-Op Cantina, Blue Diamond & Hotshots.
Participants can pick up their punch card at any of the listed locations and prizes will be awarded at all locations to those who complete the entire circuit.
Giveaways are limited so be sure to get out there early.
Past Dates & Times
Saturday, Mar 16, 2019, 4:00 pm - Midnight

Map
The Library
10 South Spanish Street, Cape Girardeau, MO