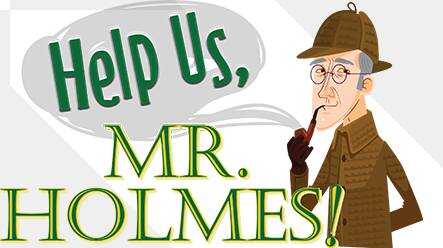 Past:

"Help Us Mr. Holmes!" Presented by the Kelly High School Drama Club
Kelly High School
This year's production, "Help Us Mr. Holmes!", is a lighthearted show featuring a retired Sherlock Holmes out to solve one last case.
Prices are $4 for adults and $3 for students. The play is suitable for all ages and is directed by Valerie Ward. For more information contact at Kelly High School (573) 545-3541.
Past Dates & Times
Thursday, Mar 28, 2019, 7:00 pm
Friday, Mar 29, 2019, 7:00 pm

Map
Kelly High School
4035 State Highway 77, Benton, Mo.