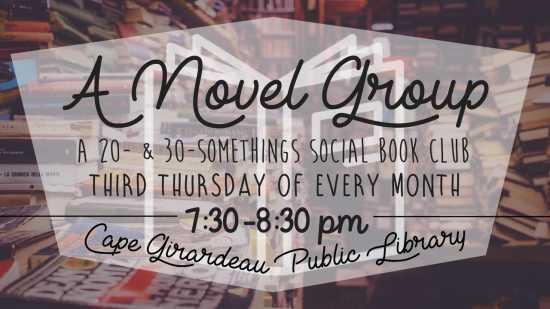 Past:

A Novel Group: A 20- & 30-Somethings Book Club
Cape Girardeau Public Library
Join us for Cape Girardeau Public Library's monthly book club, which is tailored to (but by no means limited to!) readers of the millennial generation looking to explore books and popular culture.
This group will meet the third Thursday of each month.
Looking for our book list and other information? Request to join our Facebook group.
Contact
Phone: (573) 334-5279 ext. 113
Past Dates & Times
Thursday, June 20, 2019, 7:30 pm - 8:30 pm

Map
Cape Girardeau Public Library
711 N. Clark St., Cape Girardeau, MO