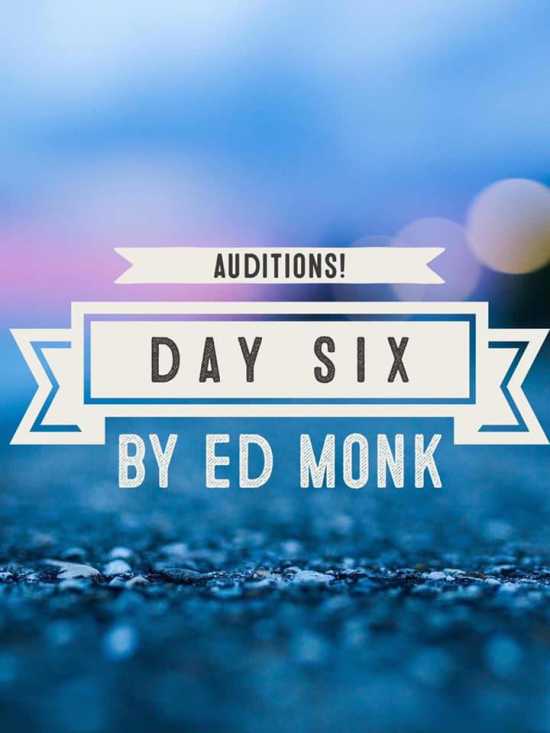 Past:

AUDITION CALL! R.A.D. Studio Pesents: "Day Six" by Ed Monk
Centenary United Methodist Church
CALL TO AUDITION:
R.A.D. Studios is excited to announce auditions for our fall play!
WHO: all young actors ages 8-18
WHAT: Auditions for "Day Six" by Ed Monk
WHERE: Centenary United Methodist Church
300 N Ellis St Cape Girardeau MO
WHEN: Tuesday, October 1st and Thursday, October 3rd at 7PM
WHAT TO PREPARE:
Please prepare a one minute comedic monologue (preferred) OR be prepared to read sides from the show.
———————————————————————
PLOT SUMMARY:
It's the last day of Creation, and time is running out. To help smooth things along, God has created committees to design all the animals in the world. The Committee to Design Humans is having its last meeting, and things are not going so well...
REHEARSALS:
Rehearsals begin on Tuesday, October 8th. Rehearsals will be on Tuesdays and Thursdays from 7-8:30PM. A full rehearsal schedule will be made available during the first week of rehearsals.
PERFORMANCE DATES:
Friday, December 13th at 7PM
Saturday, December 14th at 2PM & 7PM
-Both performances will be held in Centenary UMC's gym.
COST:
The cost for this show is $100/per student, which includes all rehearsals, shows, and a theater technique class on Wednesday evenings to help build additional skills. This class is open exclusively to students currently in a R.A.D. Studios production.
ADDITIONAL INFORMATION:
We will be handing out an audition packet at auditions that will contain additional information.
This is a one-act play with a limited number of roles. As such, auditioning for the show does not guarantee any performer a role. If you are not cast in this show, we hope you will come back and audition again for us! Auditions for our spring musical are just a few months away, and that show will have a part for everyone who auditions!
For more information, or if you have any questions, please feel free to email us at radstudioscg@gmail.com.
Past Dates & Times
Tuesday, October 1, 2019, 7:00 pm - 8:30 pm
Thursday, October 3, 2019, 7:00 pm - 8:30 pm

Map
Centenary United Methodist Church
300 N. Ellis, Cape Girardeau, MO