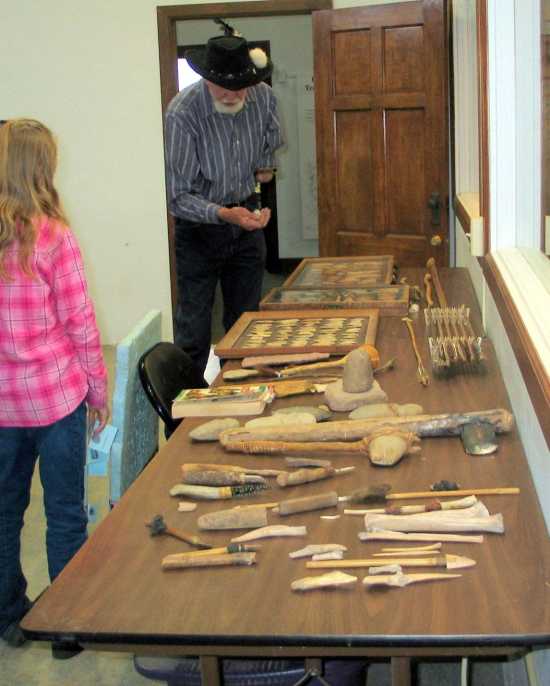 Past:

Family Archaeology Day / Arrowhead Fred
Bollinger County Museum of Natural History
Celebrate International Archaeology Day on Saturday, October 19 from 12:00 (noon) to 4:00 p.m.
1:00 - 4:00 pm - Arrowhead Fred Bollinger will display Native American tools and identify your Native American relics and finds. Try your hand at different types of primitive skills while you explore the world of ancient cultures.
12:00pm-4:00pm - Activities include a children's Native American archaeology dig and other hands on children's' activities appropriate to the archaeology theme.
All activities are free with your paid museum admission.
Museum admission: Adults $5 and 17 years and under $2
The Museum will be open from 12pm-4:30pm
The Bollinger County Museum of Natural History is located at 209 Mayfield Drive in Marble Hill. Visit the museum for exciting natural history and historical exhibits and savor the historical architecture.
For more information call 573-238-1174 or email bcmnh@sbcglobal.net
Past Dates & Times
Saturday, October 19, 2019, Noon - 4:00 pm

Map
Bollinger County Museum of Natural History
209 Mayfield Dr., Marble Hill, MO