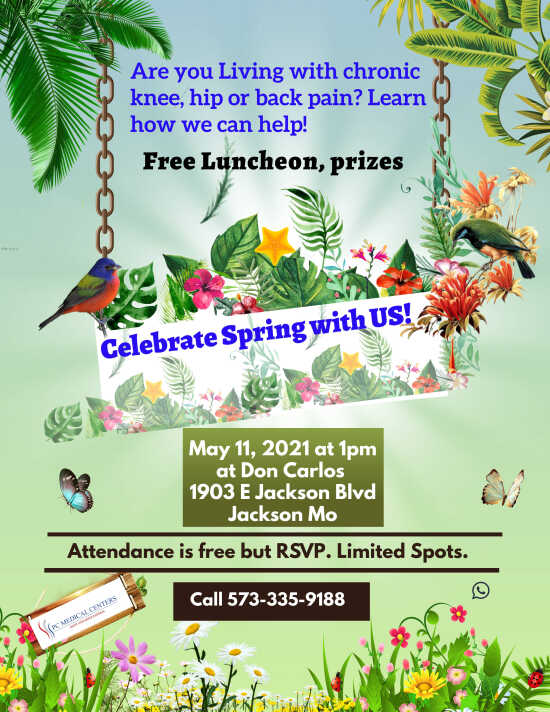 Past:

Celebrate Spring with US!
Don Carlos — Jackson
Come celebrate Spring with us! It's all about new beginnings! What better way than to Learn Alternatives to Surgery and Steroid Shots at PC Medical Center's Free Luncheon - See how we are helping patients everyday to get rid of knee, back, hip and joint pain, and so much more. Limited spots, call to register: 573-335-9188.
Not only are we Celebrating Spring but our luncheon is during Armed Forces Week.
If you are present, past or even have a family member in the military, join us at Don Carlos on Tuesday, May 11!
Past Dates & Times
Tuesday, May 11, 2021, 1:00 pm - 2:00 pm

Map
Don Carlos — Jackson
1903 E. Jackson Boulevard, Jackson, Mo.