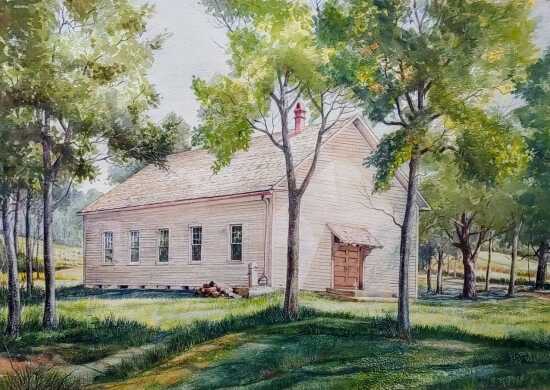 Past:

Apple Creek Church Third Sunday in May Service
Apple Creek Presbyterian Church
May 16, 2021 will find the faithful celebrating at the Apple Creek Presbyterian Church one mile east of Pocahontas, Missouri (off County Road 532). The service will begin at 11 a.m. followed by a "Picnic Dinner" on the grounds. Due to COVID-19, please bring enough food and utensils for your group as we will not be able to share like we have in the past.
Our guest speaker will be Lewis Bock and the special music will be provided by Trudy Lee. Carolyn Thompson will be playing the hymns on the old pump organ during the service.
All are welcome to attend this wonderful day of friendship and fellowship.
Past Dates & Times
Sunday, May 16, 2021, 11:00 am

Map
Apple Creek Presbyterian Church
Pocahontas, MO