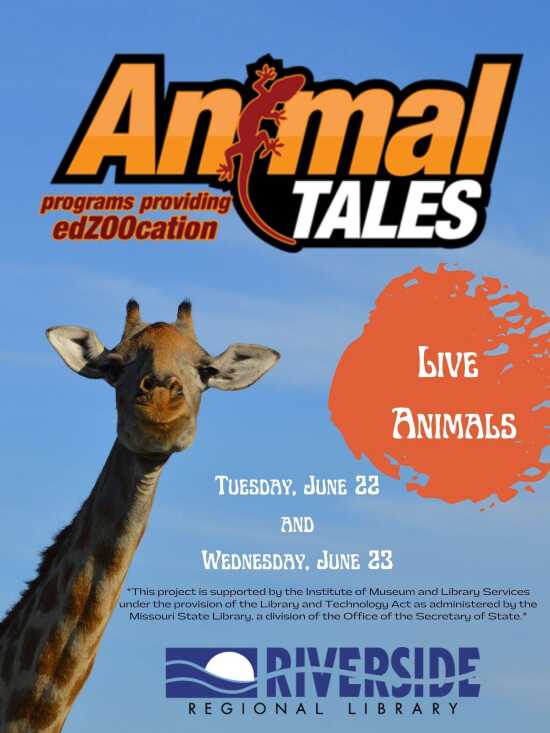 Past:

Animal Tales
Jackson Civic Center
Live animal education. Be prepared to get up and personal with unique animals like you've never seen!
Performances will be at Jackson Civic Center at 9:15 am, Perryville City Park – Pavilion #10 at 11:30 am and Frohna City Park Pavilion at 3 pm. Follow us on Facebook or check our website to see if a program is cancelled because of the weather.
This program is sponsored by Riverside Regional Library and supported by the Institute of Museum and Library Services under the provision of the Library and Technology Act as administered by the Missouri State Library, a division of the Office of the Secretary of State.
Past Dates & Times
Tuesday, June 22, 2021, 9:00 am - 10:00 am

Map
Jackson Civic Center
381 E W Deerwood Dr, Jackson, MO