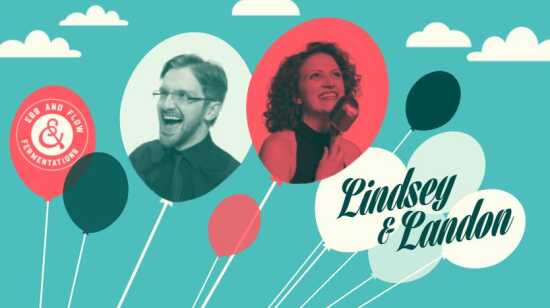 Past:

Lindsey & Landon: LIVE @ Ebb And Flow's Birthday Bash!
Ebb And Flow Fermentations
Celebrate Ebb & Flow Fermentation's birthday with the genre-jumping duo: vocalist Lindsey Grojean and pianist Landon Schnurbusch! They'll be playing music from the '40s, '50s, '60s, '70s, and '80s, covering artists like James Taylor, Carole King, Billy Joel, Linda Ronstadt, Frank Sinatra, Rod Stewart, Ella Fitzgerald, and more.
Past Dates & Times
Saturday, July 31, 2021, 11:30 am - 2:30 pm

Map
Ebb And Flow Fermentations
11 South Spanish Street, Cape Girardeau, MO