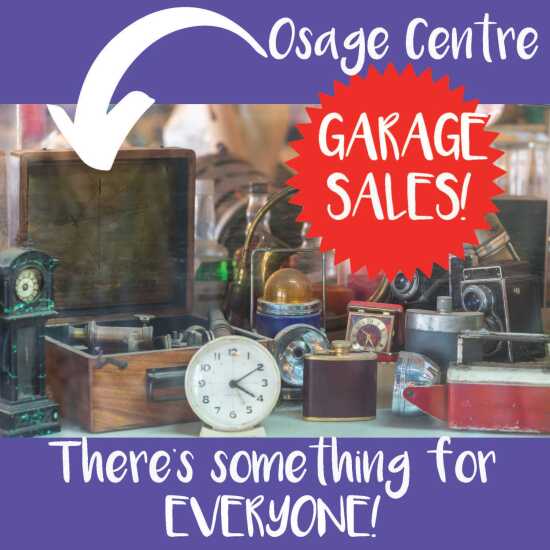 Garage Sales at the Osage Centre!
Saturday, November 12, 2022, 7:00 am - 11:00 am
Osage Centre
Shop for any item imaginable for a $1 admission charge at the Osage Centre garage sales! Sales typically include 70+ booths and run from 7:00 a.m. to 11:00 a.m. If you are interested in having a booth and selling at the event, booth space is available for $20. Booth space is reserved by attending a booth lottery drawing (dates are listed below for each sale)and booth space is not guaranteed. If you miss a booth lottery, please call for any remaining availability. Contact the Osage Centre at 573.339.6342 for more information.
Summer Garage Sale Lottery Drawing: July 13th, 2022 | 6PM | Osage Centre
Fall Garage Sale Lottery Drawing: October 12th, 2022| 6PM | Osage Centre
Map
Osage Centre
1625 N. Kingshighway Street, Cape Girardeau, MO