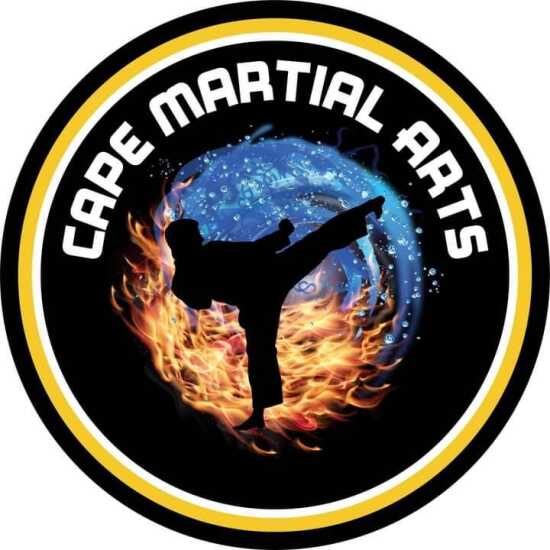 Past:

Cape's Best Summer Camp and After School Program
Cape Martial Arts
Are you ready for a FUN, SAFE, and AFFORDABLE Summer Camp that your child is going to LOVE? Cape's Best After School & Summer Camp has openings!
Some of the things the summer camp will include for your child:
● Dance
● Cheerleading
● Soccer
● Basketball
● Flag-Football
● Dodgeball
● P.E. Type Games & Activities
● Arts & Crafts
● Theater/Acting
● Music
● K-5th grade educational activities
● Child Development
We are open the entire summer from 7:30am to 6pm. Ages 5-12 welcome!
573-381-0111
766 S. Kingshighway, Cape Girardeau, MO 63701
Past Dates & Times
Monday, May 30, 2022, 7:30 am - 6:00 pm
Tuesday, May 31, 2022, 7:30 am - 6:00 pm
Wednesday, June 1, 2022, 7:30 am - 6:00 pm
Thursday, June 2, 2022, 7:30 am - 6:00 pm
Friday, June 3, 2022, 7:30 am - 6:00 pm
Saturday, June 4, 2022, 7:30 am - 6:00 pm
Sunday, June 5, 2022, 7:30 am - 6:00 pm
Monday, June 6, 2022, 7:30 am - 6:00 pm
Tuesday, June 7, 2022, 7:30 am - 6:00 pm
Wednesday, June 8, 2022, 7:30 am - 6:00 pm
Thursday, June 9, 2022, 7:30 am - 6:00 pm
Friday, June 10, 2022, 7:30 am - 6:00 pm
Saturday, June 11, 2022, 7:30 am - 6:00 pm
Sunday, June 12, 2022, 7:30 am - 6:00 pm
Monday, June 13, 2022, 7:30 am - 6:00 pm
Tuesday, June 14, 2022, 7:30 am - 6:00 pm
Wednesday, June 15, 2022, 7:30 am - 6:00 pm
Thursday, June 16, 2022, 7:30 am - 6:00 pm
Friday, June 17, 2022, 7:30 am - 6:00 pm
Saturday, June 18, 2022, 7:30 am - 6:00 pm
Sunday, June 19, 2022, 7:30 am - 6:00 pm
Monday, June 20, 2022, 7:30 am - 6:00 pm
Tuesday, June 21, 2022, 7:30 am - 6:00 pm
Wednesday, June 22, 2022, 7:30 am - 6:00 pm
Thursday, June 23, 2022, 7:30 am - 6:00 pm
Friday, June 24, 2022, 7:30 am - 6:00 pm
Saturday, June 25, 2022, 7:30 am - 6:00 pm
Sunday, June 26, 2022, 7:30 am - 6:00 pm
Monday, June 27, 2022, 7:30 am - 6:00 pm
Tuesday, June 28, 2022, 7:30 am - 6:00 pm
Wednesday, June 29, 2022, 7:30 am - 6:00 pm
Thursday, June 30, 2022, 7:30 am - 6:00 pm
Friday, July 1, 2022, 7:30 am - 6:00 pm
Saturday, July 2, 2022, 7:30 am - 6:00 pm
Sunday, July 3, 2022, 7:30 am - 6:00 pm
Monday, July 4, 2022, 7:30 am - 6:00 pm
Tuesday, July 5, 2022, 7:30 am - 6:00 pm
Wednesday, July 6, 2022, 7:30 am - 6:00 pm
Thursday, July 7, 2022, 7:30 am - 6:00 pm
Friday, July 8, 2022, 7:30 am - 6:00 pm
Saturday, July 9, 2022, 7:30 am - 6:00 pm
Sunday, July 10, 2022, 7:30 am - 6:00 pm
Monday, July 11, 2022, 7:30 am - 6:00 pm
Tuesday, July 12, 2022, 7:30 am - 6:00 pm
Wednesday, July 13, 2022, 7:30 am - 6:00 pm
Thursday, July 14, 2022, 7:30 am - 6:00 pm
Friday, July 15, 2022, 7:30 am - 6:00 pm
Saturday, July 16, 2022, 7:30 am - 6:00 pm
Sunday, July 17, 2022, 7:30 am - 6:00 pm
Monday, July 18, 2022, 7:30 am - 6:00 pm
Tuesday, July 19, 2022, 7:30 am - 6:00 pm
Wednesday, July 20, 2022, 7:30 am - 6:00 pm
Thursday, July 21, 2022, 7:30 am - 6:00 pm
Friday, July 22, 2022, 7:30 am - 6:00 pm
Saturday, July 23, 2022, 7:30 am - 6:00 pm
Sunday, July 24, 2022, 7:30 am - 6:00 pm
Monday, July 25, 2022, 7:30 am - 6:00 pm
Tuesday, July 26, 2022, 7:30 am - 6:00 pm
Wednesday, July 27, 2022, 7:30 am - 6:00 pm
Thursday, July 28, 2022, 7:30 am - 6:00 pm
Friday, July 29, 2022, 7:30 am - 6:00 pm
Saturday, July 30, 2022, 7:30 am - 6:00 pm
Sunday, July 31, 2022, 7:30 am - 6:00 pm
Monday, August 1, 2022, 7:30 am - 6:00 pm
Tuesday, August 2, 2022, 7:30 am - 6:00 pm
Wednesday, August 3, 2022, 7:30 am - 6:00 pm
Thursday, August 4, 2022, 7:30 am - 6:00 pm
Friday, August 5, 2022, 7:30 am - 6:00 pm
Saturday, August 6, 2022, 7:30 am - 6:00 pm
Sunday, August 7, 2022, 7:30 am - 6:00 pm
Monday, August 8, 2022, 7:30 am - 6:00 pm
Tuesday, August 9, 2022, 7:30 am - 6:00 pm
Wednesday, August 10, 2022, 7:30 am - 6:00 pm
Thursday, August 11, 2022, 7:30 am - 6:00 pm
Friday, August 12, 2022, 7:30 am - 6:00 pm
Saturday, August 13, 2022, 7:30 am - 6:00 pm
Sunday, August 14, 2022, 7:30 am - 6:00 pm
Monday, August 15, 2022, 7:30 am - 6:00 pm
Tuesday, August 16, 2022, 7:30 am - 6:00 pm
Wednesday, August 17, 2022, 7:30 am - 6:00 pm
Thursday, August 18, 2022, 7:30 am - 6:00 pm
Friday, August 19, 2022, 7:30 am - 6:00 pm

Map
Cape Martial Arts
766 S Kingshighway, Cape Girardeau, MO