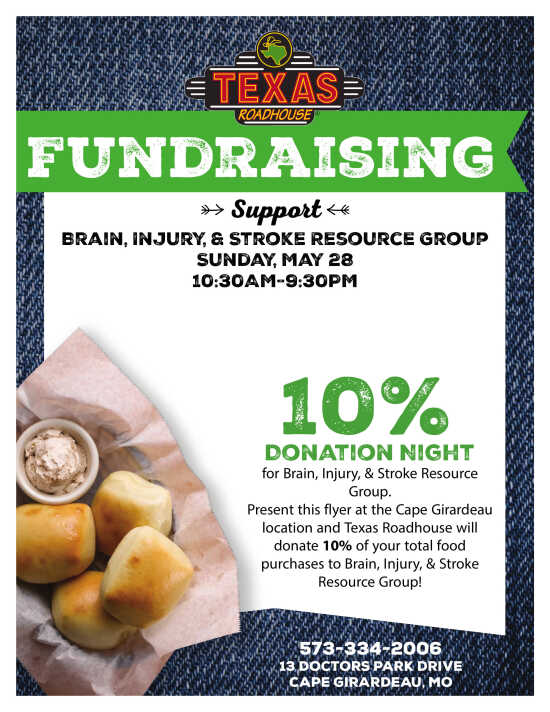 Past:

Dine In To Donate
Texas Roadhouse
The Brain Injury & Stroke Support Group cordially invites you to their Dine-in-to-Donate event, Sunday May 28th at Texas Roadhouse, Cape Girardeau. 10% of your entire bill (excluding alcohol) comes back to the Brain Injury Group. Your help provides the means for support towards the group.
All you need to do is show up and tell your wait staff you are there to help support the Brain Injury & Stroke Support Group, they will do the rest. Your generosity is appreciated.
Past Dates & Times
Sunday, May 28, 2023, 11:00 am - 9:00 pm

Map
Texas Roadhouse
13 Doctors Park Drive, Cape Girardeau, Mo.