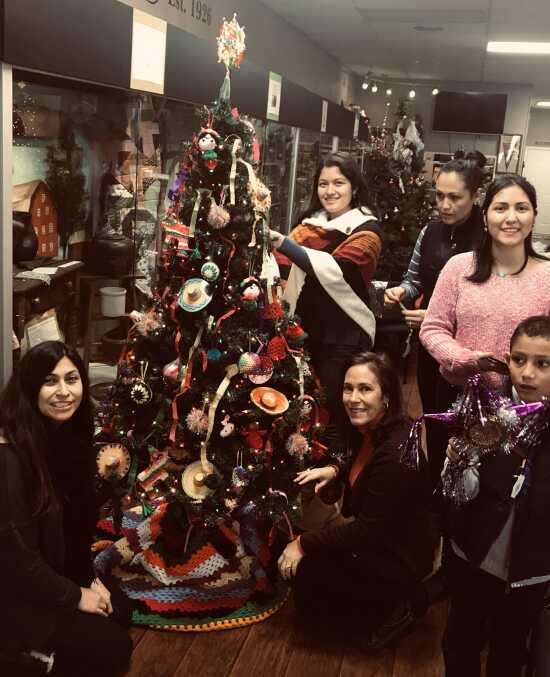 Past:

'Through the Eyes of a Child' Christmas Tree Exhibit
Cape Girardeau County History Center
The Cape Girardeau County History Center, 102 S. High St., Jackson, is celebrating the 'Through the Eyes of a Child' Christmas exhibit with a gallery full of themed trees including: "I Want to be President When I Grow Up," Nutcrackers, Santa, Birdwatching, Veterans' Appreciation, the Nativity, and so much more.
Most trees have participatory books and activities included in the display. The trees were designed and created by regional organizations, churches, businesses, clubs, and individuals.
The History Center is open Mon.-Sat., from 10 a.m. - 4 p.m. Admission is free.
For more info., visit 'Cape Girardeau County History Center' on Facebook, or call 573-979-5170.
Past Dates & Times
Friday, November 30, 2018, 10:00 am - 4:00 pm
Saturday, December 1, 2018, 10:00 am - 8:00 pm
Monday, December 3, 2018, 10:00 am - 4:00 pm
Tuesday, December 4, 2018, 10:00 am - 4:00 pm
Wednesday, December 5, 2018, 10:00 am - 4:00 pm
Thursday, December 6, 2018, 10:00 am - 4:00 pm
Friday, December 7, 2018, 10:00 am - 4:00 pm
Saturday, December 8, 2018, 10:00 am - 4:00 pm
Monday, December 10, 2018, 10:00 am - 4:00 pm
Tuesday, December 11, 2018, 10:00 am - 4:00 pm
Wednesday, December 12, 2018, 10:00 am - 4:00 pm
Thursday, December 13, 2018, 10:00 am - 4:00 pm
Friday, December 14, 2018, 10:00 am - 4:00 pm
Saturday, December 15, 2018, 10:00 am - 4:00 pm
Monday, December 17, 2018, 10:00 am - 4:00 pm
Tuesday, December 18, 2018, 10:00 am - 4:00 pm
Wednesday, December 19, 2018, 10:00 am - 4:00 pm
Thursday, December 20, 2018, 10:00 am - 4:00 pm
Friday, December 21, 2018, 10:00 am - 4:00 pm
Saturday, December 22, 2018, 10:00 am - 4:00 pm

Map
Cape Girardeau County History Center
102 S. High St., Jackson, MO