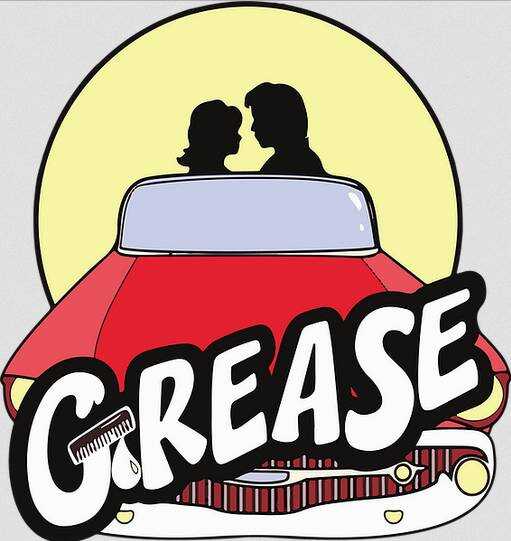 Past:

GREASE at the Sikeston Little Theatre
Sikeston Little Theatre
Sikeston Little Theatre presents 'GREASE' with Rydell High's senior class of 1959: duck-tailed, hot-rodding "Burger Palace Boys" and their gum-snapping, hip-shaking "Pink Ladies" in bobby sox and pedal pushers, evoking the look and sound of the 1950s in this rollicking musical. Head "greaser" Danny Zuko and new (good) girl Sandy Dumbrowski try to relive the high romance of their "Summer Nights" as the rest of the gang sings and dances its way through such songs as "Greased Lightnin'," "Look at Me, I'm Sandra Dee", "We Go Together", "Sandy", "Beauty School Drop Out", "There Are Worse Things I Could Do", "You're The One That I Want", and many, many more recalling the music of Buddy Holly, Little Richard, and Elvis Presley that became the soundtrack of a generation.
There are 8 performances running February 21 through March 3rd.
Tickets will go on sale for Members/Season Ticket Holders on Sunday, February 3rd and for everyone else on Sunday, February 10th.
We're sure you'll enjoy this hopping musical so don't wait to get your tickets as this show will likely sell out!
Online tickets and ticket booth hours can be found at www.sikestonlittletheatre.com
Past Dates & Times
Thursday, February 21, 2019, 7:00 pm
Friday, February 22, 2019, 7:00 pm
Saturday, February 23, 2019, 7:00 pm
Sunday, February 24, 2019, 2:00 pm
Thursday, February 28, 2019, 7:00 pm
Friday, March 1, 2019, 7:00 pm
Saturday, March 2, 2019, 7:00 pm
Sunday, March 3, 2019, 2:00 pm

Map
Sikeston Little Theatre
506 S. Kingshighway, Sikeston, MO