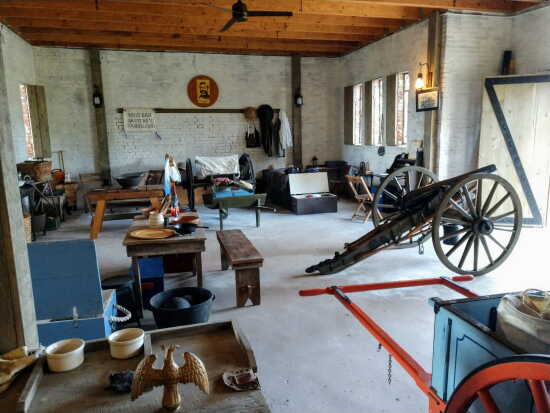 Past:

Fourth at the Fort!
Fort D Historic Site
Fourth at the Fort!
920 Fort Street
Cape Girardeau, MO
July 2nd-4th 9 am-3 pm
The soldiers of Fort D were very patriotic. At the national holiday, they would celebrate by firing their rifles and cannon and flying their flags proudly. Come join with us as we celebrate the birth of our nation. The old stone blockhouse with its interpretive displays on life during the Civil War will be open for visitors. Admission is free.
Past Dates & Times
Saturday, July 2, 2022, 9:00 am - 3:00 pm
Sunday, July 3, 2022, 9:00 am - 3:00 pm
Monday, July 4, 2022, 9:00 am - 3:00 pm

Map
Fort D Historic Site
920 Fort Street, Cape Girardeau, MO