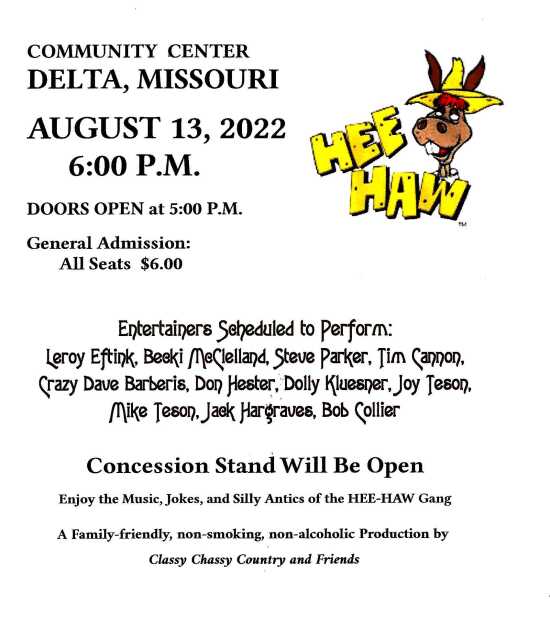 Past:

Hee-Haw Show
Delta Community Center
Delta, Missouri, Community Center, Saturday, August 13, 2022. Doors open at 5:00 pm. Show starts at 6:00 pm. General admission: all seats $6.00. Concession stand will be open. Enjoy the music, jokes, and silly antics of the Hee-Haw gang. This is a family-friendly show. No smoking or alcohol. Entertainers scheduled to perform are: Leroy Eftink, Becki McClelland, Steve Parker, Tim Cannon, Crazy Dave Barberis, Don Hester, Dolly Kluesner, Joy Teson, Mike Teson, Jack Hargraves, Bob Collier. Produced by Classy Chassy Country and Friends.
Past Dates & Times
Saturday, August 13, 2022, 6:00 pm

Map
Delta Community Center
211 East State Street, Delta, Mo.