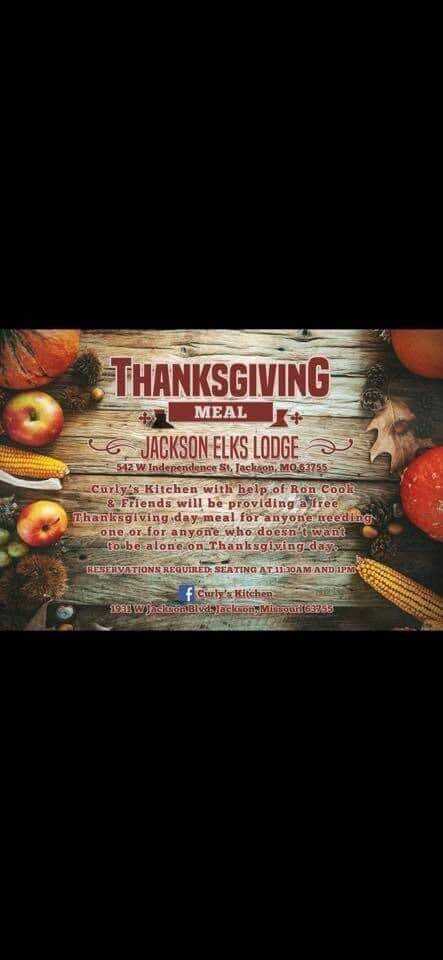 Past:

7th Annual, Free Community Thanksgiving Day Meal
Jackson Elks Lodge (lower level)
Curly's Kitchen, Ron Cook & friends will once again be having their free holiday meal on Thanksgiving Day.
There will be 2 seatings, 11:30 AM and 1:00 PM
Reservations required. Reservations start at 8:00 AM Thursday November 17. Call Curly's Kitchen @ 573-204-3475. Do not call the Jackson Elks Lodge. They will not accept reservations and will not have any info for you.
There is no per person charge for this meal. Donations will be accepted at the door if you insist.
Past Dates & Times
Thursday, November 24, 2022, 11:30 am - 2:00 pm

Map
Jackson Elks Lodge (lower level)
524 West Independence St. , Jackson, Mo.